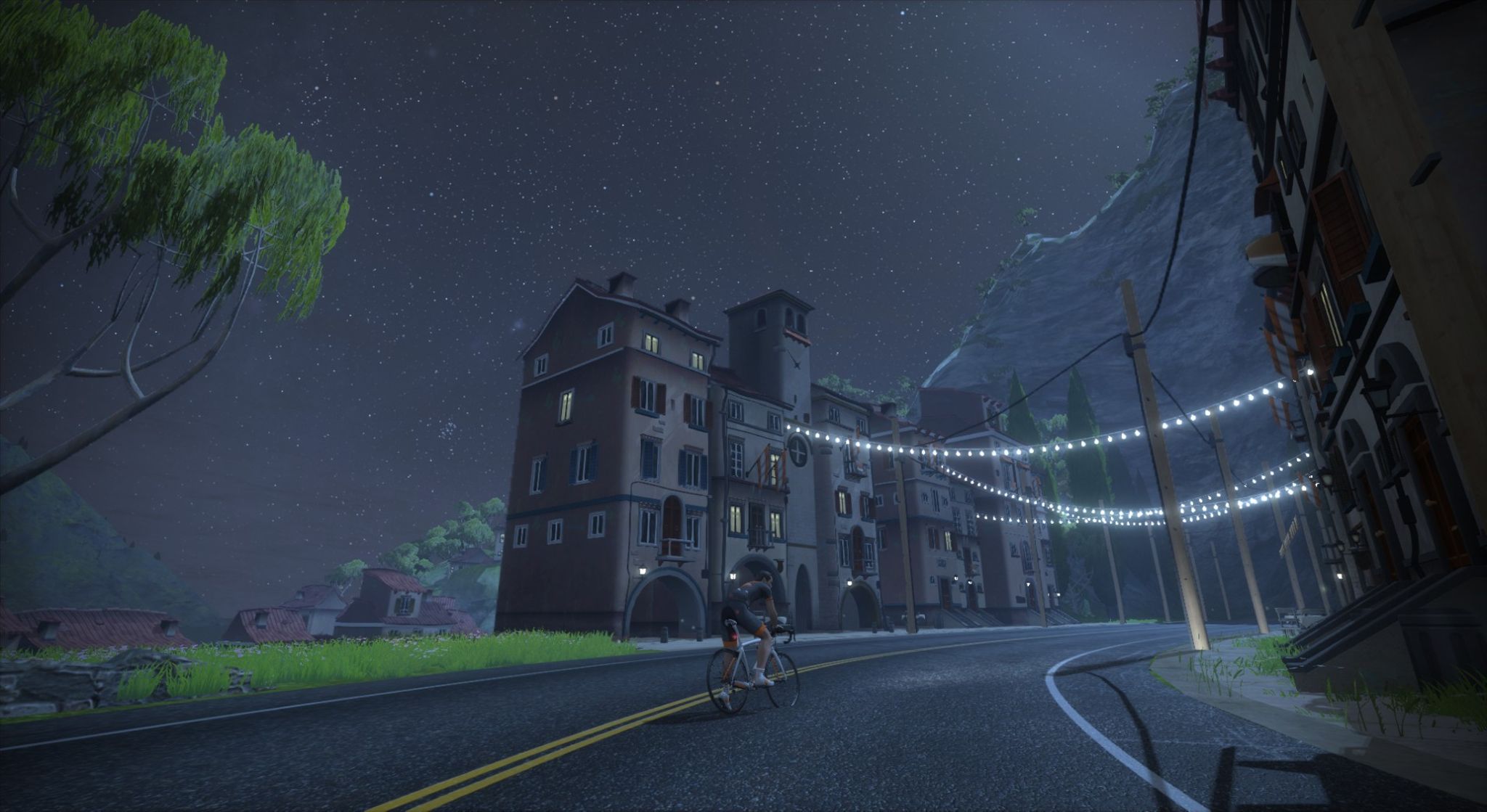 Zwift mania is here! Bowen Sports Performance is here to help you get the most of this awesome new program.
What is Zwift?
Zwift is a new trainer app that allows cyclists from around the globe to ride with one another in a virtual world in real time. Zwift features a robust schedule of races and group rides, set in multiple courses, in addition to a fantastic workout function. Set up a FREE trial account here. Then schedule a time to come try out the program on our Wahoo KICKR smart trainers by following the links below.
Technical Requirements
Any home trainer can get you started on Zwift with nothing more than a basic heart rate monitor connection. But the more biofeedback you connect with the program, the richer the experience becomes. Thus, a properly calibrated power meter is the recommended minimum for effective connection with the Zwift training platform. Even that is a bit simplistic though. Adding a smart trainer to the equation guarantees the most realistic outdoor riding simulation, adding the ability to not only record power output, but also to automatically adapt resistance to the virtual terrain in front of you.
Unfortunately, smart trainers come with a hefty price tag — especially during the holiday season. So whether you're just trying out the Zwift platform for the first time or you're already hooked but only need it during the snowy season, we realize that it can be hard to justify forking over an arm and a leg for your own smart trainer and accessories that you might only use for a few months of indoor training. It can take up to four seasons of regular riding to pay off a brand new KICKR for the cost of our individual classes.
So before you make the leap, come ride ours. We'll set up and pair your bike for you. We'll provide the towel and the showers. We'll be there to answer any technical questions you might have. And if you ever decide you need your own in-home Zwift solution, we'll help you piece it together beginning with your very own Wahoo trainer.
Group In-Studio Classes
Book your dedicated Zwift group class here. Just bring a bike + kit, a heart rate monitor, a bottle, and a compatible iOS device (iPad/iPhone) — if you have one. Classes are limited to just six riders for now, so book in advance to guarantee your spot.
Remote Classes
If the class you want to join is full and/or you already have a killer Zwift setup in your garage, you can simply join a class from your home. Contact us directly for more details.
Individual In-Studio Classes
Or, if you can't find a Zwift class that fits with your schedule, book your personal in-studio Zwift session here (available almost anytime during normal business hours).
Downloading a Zwift Workout
If you've booked a Zwift Workout session with Bowen Sports Performance, we will email you a custom workout the night before. Use this screencast for instructions on how to ensure that your workout is ready to go in your "Custom Workouts" folder when you arrive for class. If you have any questions about this process, please plan to arrive at least 20 minutes early to your scheduled workout so we can help you do this in person.