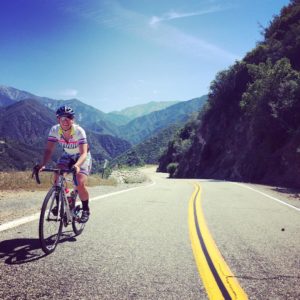 Beginning July 28th, Bowen Sports Performance is offering fully supported service on some of our all-time favorite Oregon routes. We've selected a handful of routes that are just a bit too far out of town for most of us to get to on our own. We'll be loading up the new vans each Friday morning for the second half of the summer and setting off to enjoy these amazing destinations.
You'll meet us at the studio at 8am, where we'll load up our bikes and head to each week's unique ride destination (typically 1-2 hours of drive time). From there, we'll spend the next few hours exploring one of our favorite little-known Oregon routes. These routes will feature several different options, suitable for different fitness levels and different interests. Want some climbing and gravel? We've got you covered. Want a flatter profile with only paved roads? We've got you covered there, too. And everything in-between. See the chart below for route specifics and sign up to join us for any or all!
Routes:
*Important note, all routes will feature shorter options to accommodate different ability levels and interests. Blue denotes gravel routes.*
Week 1 – July 28: Todd Lake via 3 Creeks Lake (52.5 miles, 6,300 ft.)
Week 2 – August 4: Crater Lake! (32.6 miles, 4,017 ft. per lap)
Week 3 – August 11: Bend to East Lake (93.3 miles, 6,153 ft.)
Week 4 – August 18: Sweetwater to Belknap Hot Springs (84.5 miles, 6,935 ft.)
Week 5 – August 25: Oakridge to Steamboat (60.5 miles, 7,349 ft.)
Week 6 – September 1: McKenzie Pass via Sisters (73.4 miles, 6,318 ft.)
Week 7 – September 8: Aufderheide (115.5 miles, 7,041 ft.)
Week 8 – September 15: Ashwood (69.7 miles, 5,437 ft.)
Week 9 – September 22: Twickenham (66.1 miles, 6,669 ft.)
Week 10 – September 29: Antelope-Fossil (69.1 miles, 7,715 ft.)
Pricing*
Individual Trips: $90/person
OR
Register for any 4 trips for just $300
*Six Person Minimum
BSP Single-Day Trips Include:
Transportation from the BSP studio to the selected route and back.
Bowen Sports Performance Specialized Purist water bottle.
Full road support (lead riders, mechanical support, sag, etc.).
Lunch on the road (prepared by Black Bear Diner).
Rentals:
If you need to reserve a bike for this ride, we're happy to direct you to a few of our favorite local bike shops. We recommend squaring away your rental at least 48 hours in advance of your trip (rentals are limited), but the further in advance you take care of this, the more likely they'll be able to accommodate your request.
Recommended Shops:
–Sunnyside Sports
–Hutch's Bicycles
–Sagebrush Cycles (gravel only)